CFBA MEMBERSHIP ENTITLES YOU TO SUBSTANTIAL DISCOUNTS AND BENEFITS
Some discounts require a dedicated CFBA membership code. Contact the CFBA office 860-768-1100 M – F 8:30 am – 4:30 to obtain code.
Questions on farm tax reduction programs? Land use? Or other matters related to operating a farm business in Connecticut? Email: joann@cfba.org or call (860) 768-1105 for assistance.
Nationwide has been providing insurance and financial products and services to Farm Bureau members since being founded in 1926 with a $10,000 loan from the Ohio Farm Bureau. Now Connecticut Farm Bureau members can enjoy these new benefits from Nationwide.
Special Membership savings on Auto Insurance
Special membership savings on Farm Insurance with additional members-only coverage
Home Insurance, Long-Term Care Insurance, Retirement & Estate Planning, Business Insurance
Additional Member Benefits from Nationwide
Travel Insurance with special member savings
Veterinary Pet Insurance with special member savings
Nationwide Advantage Mortgage – special members program on residential properties.
For more information, call 877-ON YOUR SIDE (877-669-6877.) Or visit Nationwide.com/cfba.
Not a member of Connecticut Farm Bureau click here to take advantage of the savings. With your membership, you can take advantage of these great savings. The savings alone can pay for the membership.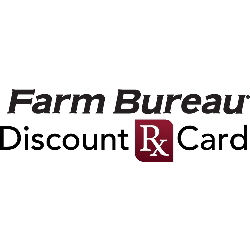 CFBA members save an average of 30% on prescription drugs. Contact CFBA 860-768-1100 for wallet discount card.

Credit card processing service. Competitive rates. Visit www.capitalbankcardne.com for information and services. For Sales contact. sales@capitalbankcardne.com or call 1-866-745-5542.
Farm Bureau Bank has built its entire existence around the lifestyle and needs of farmers and ranchers across America. Here to help grow traditions, give back to agricultural communities, and offer financial convenience for your unique way of life, Farm Bureau Bank is committed to serving you.
Proudly serving Farm Bureau members with benefits such as:
High-Earning Deposit Accounts
Personal & Business Credit Cards
Vehicle & Equipment Loans
Business Banking
…and more!
Visit www.farmbureau.bank to learn more.
Banking services provided by Farm Bureau Bank, FSB. Farm Bureau, FB, and the FB National Logo are registered services marks owned by, and used by Farm Bureau FSB under license from, the American Farm Bureau Federation.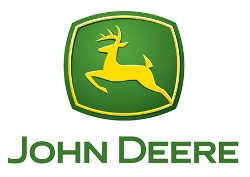 Connecticut Farm Bureau members receive an upgraded John Deere Rewards membership (Platinum 1) –unlocking EXTRA DISCOUNTS on equipment, parts, and merchandise. Register today, and explore all that Rewards has to offer.
JOHN DEERE PLATINUM 2 PROMOTION: From May 15-31, John Deere is upgrading Farm Bureau member Rewards accounts to Platinum 2 Rewards. With this increase, members can save up to $1000 more than the current Platinum 1 account level on eligible equipment! The elevated Platinum 2 status will last 60 days from the date of sign-up, at which point them member's status will return to Platinum 1.
HOW TO CLAIM YOUR UPGRADE: Members can claim the Platinum 2 upgrade two ways:
Member Already Has a Rewards Account: John Deere will send an email to the email address on file for the existing Farm Bureau member Rewards account to opt-in to the upgrade.
Member DOES NOT Have a Rewards Account: If a member has not yet signed up for John Deere Rewards, they follow the normal path at www.JohnDeere.com/Rewards where they will begin at Platinum 2 and will return to Platinum 1 after 60 days has passed.
Check out the savings on the following equipment categories:
Don't wait – Visit www.JohnDeere.com/FarmBureau today to register!
Details and Restrictions
Must be a valid member of Farm Bureau for 30 days.
A valid member email address is required for eligibility.
Farm Bureau Bonus Cash is exclusively for active Connecticut Farm Bureau members who are residents of the United States. $500 Bonus Cash on eligible new 2020/2021/2022 Ford Ranger, F-150 or Super Duty.® This incentive is not available on F-150 Raptor,
Download your exclusive Ford Bonus Cash* certificate Download eCertificate Here
Program Guidelines:
You must be a member of Connecticut Farm Bureau for at least 30 consecutive days prior to purchase.
Proof of membership is required.
Limited one Bonus Cash offer per vehicle purchase or lease.
F-600, F-650 and F-750 Super Duty®. This offer may not be used in conjunction with most other Ford Motor Company private incentives or AXZD-Plans. Some customer and purchase eligibility restrictions apply.
The Ford Special Offer can be found at: FordFarmBureauAdvantage.com
If additional help is needed, please call Ford Program Headquarters at: 888.322.5862
Save up to $5,000 on CAT Excavators, Skid Steers, Wheel Loaders and More Connecticut Farm Bureau members can save up to $5,000 on eligible Cat® wheel loaders, small and medium dozers, backhoe loaders, compact track loaders, multi terrain loaders, skid steer loaders, telehandlers, mini hydraulic excavators, and excavators. Members receive an additional $250 credit on select work tool attachments purchased with new Cat machines. These discounts can be combined with any current retail discounts, promotions, rebates or offers available from Caterpillar or it's dealer, with the exception of of the Cat NCBA membership incentive. Just enter your member ID and zip code below and print out your certificate and take it to dealership prior to purchase. Click here
You must present the certificate at time of purchase or lease quote to receive the discount. One certificate required per machine. Eligible Farm Bureau members may obtain an unlimited number of certificates, but certificates do expire. Your discount will be shown on your invoice as a subtraction from the best-negotiated price.
If you have question or need help obtaining the certificate, please call 860-768-1100 for assistance.
With the discount certificate, eligible individual, family or business members will receive the following incentives on purchases of the listed products.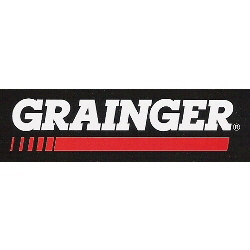 SPECIAL FARM BUREAU MEMBER PRICING ON SELECT CATEGORIES
Easy Ordering and FREE Standard Parcel Shipping*
EXCLUSIVELY AT GRAINGER!
| | |
| --- | --- |
| Exclusive member prices on products in these categories! | Exclusive member prices on select products from these brands! |
| Facility Safety | Georgia Pacific |
| Safety: Footwear | DeWalt,Irwin, Johnson, Klein, Proto, Stanely |
| Safety: People Safety | 5.11 Tactical |
| Cleaning Consumables | Ariens |
| Cleaning: Other | Cushman |
| Electrical | ECHO |
| Hand Tools | EGO Power System |
| HVAC: Filters | Gerber |
| HVAC: Other | Fiskars |
| Manufacturing: Welding | Miller Electric |
| Motors | Rite in the Rain |
| Paint, Equipment & Supplies | Sqwincher |
| | WD-40 |
| | Zep |
Connecticut Special Farm Bureau member get special prices on selected product categories and supplies, PLUS get free standard ground shipping on all standard Grainger products. Get started with your price savings using 3 easy methods.
Present CFBA organization account number at time of purchase: Please call 860-768-1100 for account number.
Go to www.graingers.com/farmbureau to create a new grainger.com account using that account number or:
Call Grainger Customer Service at 800-472-4643 to update your existing Grainger account with farm bureau organization number.
To be sure you receive your Farm Bureau discount, please reference Connecticut Farm Bureau organization number when ordering by phone, online or visiting your local Grainger location. If you need any assistance please call CFBA at 860-768-1100.
Prepare for this year's Hurricane Season with Grainger
Hurricane Checklist – Hurricane Planning – Grainger Emergency Preparedness Services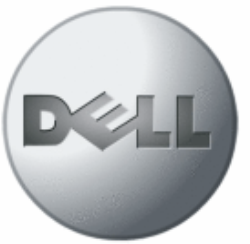 Connecticut Farm Bureau members qualify for 7% discount off Dell Computers and other electronics. Discount not available through retail stores and dealers. Visit www.dell.com/eppbuy or call 1-800-695-8133.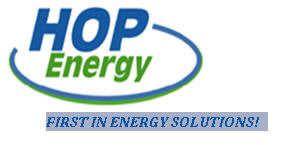 HOP Energy is the Northeast's most progressive and innovative fuel provider, serving commercial, industrial and residential customers with the finest in energy products, services and programs. HOP Energy's has a long standing history of innovation, technology and commitment to customer service. And now we're offering Special Discount Pricing on Heating Oil and Diesel to all CFBA Members. Real-time price posting updated weekly.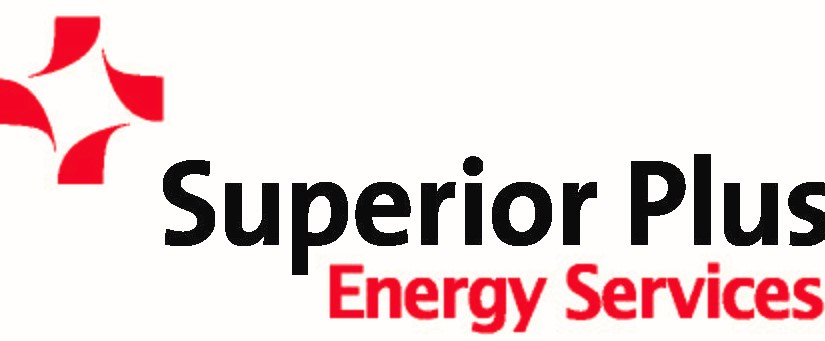 Discounted Propane Pricing for Active Members
Discount for annual usage of 1-1000 gallons
Discount grow larger at annual usage of 1001-4999 gallons
Largest discounts at annual usage over 5000 gallons
Free Propane Tank Rentals of all necessary size tanks
Propane Tank Monitoring available
Automatic or Will Call Deliveries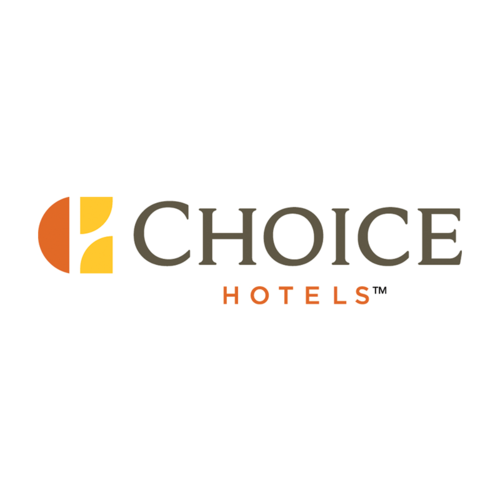 Connecticut Farm Bureau members receive 20% off your next stay at Choice Hotels. Advance reservations required. Book online or call toll-free using your special membership number when making reservations. Members now save on rooms at almost 7,000 participating hotels worldwide. As a member, you will receive an additional 10% off the "Best Available Rate" at participating locations every time you travel.
How to Redeem: Call 1-800-258-2847 and mention your Connecticut Member Number or go to www.choicehotels.com and enter your member ID number. If you need your account number call 860-768-1100.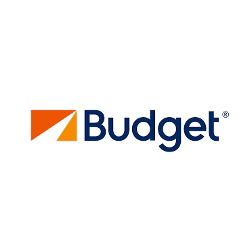 Connecticut Farm Bureau members save up to 30% off Budget base rates* with Budget Customer Discount number. Y775707. Plus, get other great offers** like dollars off, a free upgrade or a free weekend day. Visit budget.com/ctbf or call 1-800-527-0700 to make reservation. Budget Car Rental is one of the world's best=known car rental brands with approximately 3,350 locations in the more than 120 countries. If you have member benefit questions, please call 860-768-1100.
* Discount rates may vary between 10 and 30 percent, depending on time of year, availability and the other factors.
** Farm Bureau discount may NOT be stacked with other BCD corporate or membership discounts.

SAVE UP TO 30% OFF AVIS RENTALS
Connecticut Farm Bureau members receive up to 30% off Avis base rates* with Avis Worldwide Discount A298807 number. In addition, enjoy additional offers** like dollars off, a complimentary upgrade, or a free weekend day. Visit Avis Car Rental or call 1-800-331-1212 to make a reservation. Avis Car Rental operates one of the world's best-known car rental brands with approximately 5,450 locations in more than 165 countries. If you have member benefit questions, please call 860-768-1100.
*Discount rates may vary between 5 and 25 percent, depending on time of year, availability and other factors
**Farm Bureau discount may NOT be stacked with other corporate or membership discounts.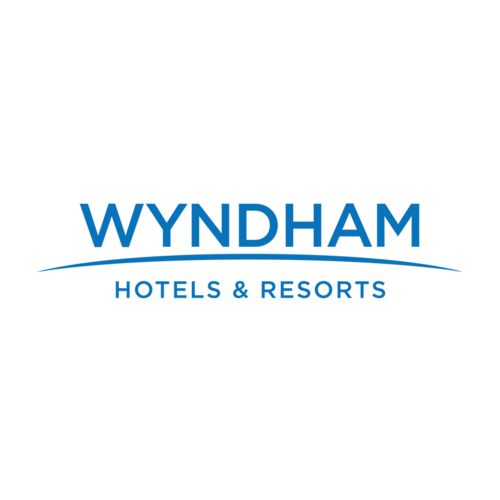 Whether you are looking for an upscale hotel, an all-inclusive resort or something more cost-effective, Wyndham Hotels & Resorts has the right hotel for you! Farm Bureau Members receive up to 20% off the Best Available Rate* at approximately 8,000 participating hotels worldwide. To take advantage of this valuable travel discount rate please call 877-670-7088 to connect with a dedicated travel expert and be sure to mention you are a Farm Bureau member or go to www.wyndhamhotels.com/farm-bureau to book. Save up to 20% no matter which way you decide to book your vacation.