Remember–The Filing period for PA 490 is Sept. 1 to Oct. 31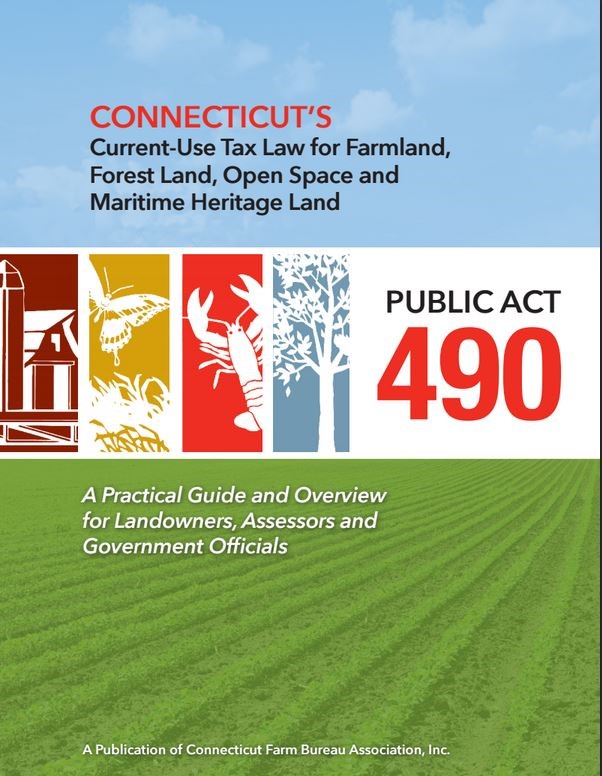 Do you own Farmland, Forest Land or Open Space?
In 1963, The Connecticut General Assembly enacted Public Act 63-490, an act concerning the taxation and preservation of farm, forest or open space, commonly referred to as "PA 490."
Public Act 490 is Connecticut's Current-Use Tax Law for Farmland, Forest Land and Open Space Land–one of the most important laws to help preserve an agricultural, forest, and natural resource land base in Connecticut.
For more than 30 years Connecticut Farm Bureau Association has published and distributed a "PA 490 Guide," a practical guide that provides an overview of PA 490 for landowners, assessors, government officials, and others wanting to understand how this law is applied.
Download your 2015 PA 490 Guide in PDF form here
PA 490 Applications and Additional Information:
The 2015 PA 490 Guide is funded in part by matching funds from the Connecticut Department of Agriculture through the Community Investment Act PA 05-228.